Airbnb has quickly become one of the most used resources for those seeking a place to stay while traveling. This has provided a great economic opportunity for those looking to invest in a turn-key operation for making some extra income.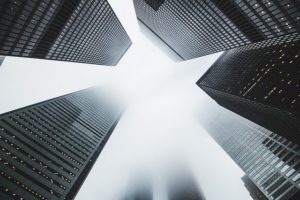 One can now buy a piece of property, list it, and pay a service to clean it after the renter has exited and they can most just collect checks. It's a wonderful way to make some extra money with very little time cost and is a resource people really should be looking into and considering for themselves.
The biggest things to consider when deciding where to buy and rent out your properties are location, average tourism, and property tax / values. Some cities are better than others as they consistently get more tourism than others or even simply have a better nightlife scene as it's not always about tourists. 
Some people will get Airbnb's in the cities that they live for events they're attending or throwing such as bachelor parties, twenty-first birthday barhops, etc. This article will walk you through seven of the best cities in the United States for Airbnb investment, discussing tourism numbers, cost of entry (meaning property values), real estate taxes, and more things that must be considered before investing your hard-earned money into such an operation.
Scottsdale, Arizona
Scottsdale, Arizona is ideal for anyone looking to invest in an Airbnb property. The weather is incredible. Phoenix and its surrounding areas are huge, highly metropolitan and consistently proves to be one of the fastest growing urban regions in the United States with tons of great night life, low property taxes and amenities galore. 
Scottsdale is growing and whenever a city grows at a consistent rate, one can expect property values to increase alongside it, meaning not only would your investment yield money from what your guests are paying, but it can also gain money just from the property becoming more valuable over time. For reference, between 2016 and 2017, Scottsdale grew 2.04 percent and its median household income grew 4.92 percent, well exceeding the national average and going well above inflation. 
 One of the best things working for using Scottsdale for your Airbnb is the way that Maricopa county really supports the business model of Airbnb which is not the case for every location and municipality. 
The property taxes in Scottsdale have a rate of $0.5316 per $100 of assessed valuation, which is one of the better rates in the nation. Scottsdale real estate tends to be incredibly competitive in pricing, especially when you think about how incredible the location is. Scottsdale real estate is a great investment, especially for those looking for an Airbnb business location. For maximum ROI, it is best to look into Old Town Scottsdale condos for sale .The area is full of great shopping, restaurants, nightlife, and is a major attraction for Airbnb patrons.
Orlando, Florida
 Orlando is an amazing city with so many things going for it. Obviously, you have the theme parks (Disney World, Universal Studios, etc.), but there's so much more. Nearby, you have some of the most beloved beaches in the world. You also get access to great live sports, with the Orlando Magic calling the city home since the nineteen-nineties. The weather is incredible as one could expect with any Floridan city and the tourism is as consistent as any city in the entire world thanks to the attractions that Orlando is home to. 
 Orlando is also a growing city, which is a great thing to consider when investing. For reference, between 2017 and 2018, the population grew 1.94 percent. The median household income also grew 8.88 percent, which is an incredible statistical spike when compared to the national average.
 Honestly, you just can't go wrong with Orlando as Florida holds some of the lowest property taxes in the nation. The state averages a 0.98 percent effective property tax rate, which is lower than the national average of 1.08 percent. The median annual property taxes in Florida are three-hundred dollars cheaper than the U.S. average, making a real estate a great investment in the Sunshine state. 
Dallas, Texas
 Dallas is a wonderful city to invest in. it's highly sought after and heavily traveled to, as it's considered one of the best cities in the nation in a number of categories. They have great attractions and great sports as they're home to the Dallas Cowboys and the Dallas Mavericks, which are absolute staples of the United States professional sports landscape. 
 Dallas is a city which is currently growing at a consistent and solid rate. They average a growth of 1.36 percent annually and the population has increased by 15.40 percent over the time period since the most recent United States census, which is a solid growth rate.
 Texas has no state property tax. You read that correctly. The state has zero state property tax. That's incredible and Dallas should definitely be considered as a city to buy property in for Airbnb.
Seattle, Washington
 Seattle is amazing and anyone who's ever visited there know that. One common note that people tend to take away from a trip there is that it feels very much like an international city and the tourism rates show that. Not only is this is the case, the city is growing and there's so much to do there beyond seeing the Space Needle that the city is a must-visit for travelers. 
 Between 2017 and 2018, Seattle's population grew by 2.1 percent, rivaling Scottsdale in this category. Per an article in the Seattle Times, Seattle outpaced Austin in 2018 for the fastest growing city in the United States, making the city a great place to invest one's money into and a city that absolutely requires consideration for one's Airbnb business plans.
Nashville, Tennessee
 The Music City is a place that has absolutely exploded over the previous decade. If one's a country music fan, there's virtually not better place to visit and even if not, it's simply a wonderful city with great night-life, a consistently strong economy and great property values that continue to rise. 
 Between 2017 and 2018, Nashville's population grew 1.6 percent, which is strong, albeit less than Scottsdale or Orlando. One drawback though is their property taxes are higher than many on this list, as they lie at $3.155 per $100 of assessed value in the Urban Services District, and $2.755 per $100 in the General Services District. Despite that though, it's still a wonderful city to invest in as it will forever be a place highly traveled to and celebrated. It's timeless. 
New Orleans, Louisiana
 New Orleans is world-renowned and for a reason. It's incredible. The night life is amazing even when it's not Mardi Gras. People flock from all around the country and the world just to get a taste of that Big Easy feeling. 
 The only big drawbacks to New Orleans is its lack of growth over the last few years. Between 2015 and 2016, the city grew in population by 0.59 percent, but between 2018 and 2019, it didn't grow at all. However, New Orleans' bread and butter will always be tourism and that's going nowhere so it's definitely worth considering.
Denver, Colorado
 The Mile-High City is one of the most unique cities in the world. The cuisine is exquisite and the city is home to some of the best attractions in the country. From skiing to sporting events, you can't go wrong visiting Denver or going out for a night on the town even as a local.
 Per the Denver Post, Denver has grown nearly twenty percent since 2010, which is astonishing. That's an average of two percent a year putting it into the same rate as some of the best in this list. One drawback is a property tax rate of 7.15 percent, which is higher than most on this list. However, with the city being so popular and consistently visited, it's a tax rate than can still be profitable for the would-be-investor.
It's Time to Jump In
 It's time to make more money. It's time to take advantage of one of the great modern resources the world has in Airbnb and invest. Any of these cities would be great options. The biggest things to consider are growth rate, property tax rates and tourism tendencies. None of these options are going to lose an investor money, but some will definitely yield more income. Simply put, it's time to jump in.