If you have a brilliant idea for a new invention, the skills to make your own product or want to be your own boss, consider being an entrepreneur. While being an entrepreneur is an impressive job that can earn you a lot of money, it's also very risky and requires plenty of hard work. These steps are a great way to get started.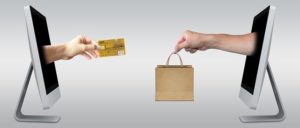 Determine What You Are Selling
Before you start a business, make sure to determine what you are selling. Assess your skills. If you're good at crafting, consider making holiday decorations, crafting kits for kids or designing a line of clothing. If you are handy, make a product for cars or fixing things around the house. If you're inventive, create a new product that hasn't been seen before like the solution to keep matching socks together or a new toy for kids.
Package the Product
The best way to create a brand for your product is to pick a fitting design and packaging for the product. If you're making a new hot sauce, you want a label that says your spicy brand name, a logo like flames that indicates heat and a noticeable, color for the label like red or yellow. There are bottle and labeling services that you can customize your labels with and use to package mass amounts of your products so that they'll be ready be shipped or hit the shelves.
Promote Your Product
Once you've created a brand for your product, you need to broadcast it to the world so that people will buy it. Create a social media page for your product to promote where and how its being sold. Meet with stores to try to get your product sold there. Bring your product to community events and festivals so people can sample it.
Once you complete these steps, you'll be closer to leaving your day job and living your life as an entrepreneur.