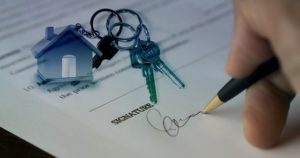 Orange County is in southern California and Laguna Beach is located at the southern end of Orange County. It sits on a hilly enclave.
Laguna Beach is a desirable place to consider investing in real estate and making your home. All that is on offer can be explored by visiting https://beachcoast.com/laguna-beach-spotlight/. In addition, let us consider just what there is for those looking to relocate. We cannot know enough about an area before we choose to move there.
Airport Access
With the John Wayne Airport of Orange County close by at just 16 miles away, the region of Laguna Beach could not be more convenient for those who fly a lot on business. You can live in this idyllic location for your leisure but still have full and easy access to all your business commitments.
Just 45 minutes from Los Angeles, you will never feel far away from entertainment on a grand scale. Laguna Beach is halfway between LA and San Diego. So, you can benefit from what goes on at these locations too. You can be away from the crowds if you want to but visit LA as one of the world's most famous cities whenever you choose. Hollywood, of course, is home to the rich and famous and a major source of entertainment. San Diego, in contrast, is known for its pristine beaches and an idyllic climate. Also, though you have a famous zoo you can visit, there is SeaWorld for its aquatics, and Legoland for the children. It is all happening nearby and not too close if you choose to settle down at Laguna Beach.
What Attractions Does Laguna Beach Itself Have?
For those living at Laguna Beach, the clue is in the name. You have some wonderful beaches. Also, wonderful people to mix with and a bohemian vibe to enjoy. 
Water sports can be enjoyed until your heart is content, or you can choose the network of trails and go running, hiking, or biking. The experience will be in 20,000 and more acres of land that is protected. This can be all close to home.
The nightlife at Laguna Beach is something of a party atmosphere. There is everything from your traditional bar to your swanky nightclub. You can boogie and listen to live music with hipsters and get to know the locals. Most people will park their car in Laguna Beach's downtown village and then explore the nightclub attractions on foot.
Real Estate Considerations
There is no doubt that you need to have a big budget to live in Laguna Beach with an average monthly rental of $1,900 and an average median home value of a million dollars. It is a place where the rich and famous tend to gather. You can join them with the right budget. Laguna Beach does not have the highest income tax rate at 9.3% because this compares to New Jersey with 10.75%, Oregon with 9.9%, and Minnesota with 9.85%.
In terms of mixing with celebrities, Mickey Rooney and Bette Midler have been linked with Laguna Beach. So, some acting claims to fame here.
In terms of the types of housing options available, 40% own their own homes here and the other 60% rent.
Laguna is considered an extremely safe place to walk day or night. Its crime rate is only 1 in 62 for violent or property crime, based on the FBI's crime data. There are areas of America suffering from much worse ratios. 
If you like a laid-back and casual way of life, despite the million-pound properties suggesting otherwise, Laguna Beach is the place for you.
So, there is much to love about Laguna Beach. It has that laid-back feel, yet is a place where you are among wealth in real estate terms. The closeness to an airport means that it is a perfect location for businesspeople. The beach and trails offer relaxation and activities during times of leisure. So, you really can have the best of both worlds here.