Your bags are packed and you're ready to jet off to another country for an adventure. And you've decided to rely on your credit card's travel insurance coverage. But what you don't know is there are several situations that are not covered by this insurance.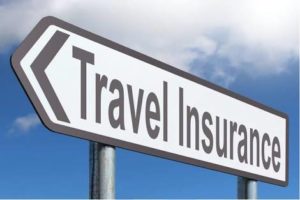 Like any policy, the travel insurance on your credit card also has its own limitations and exclusions. While it offers coverage for travel inconveniences and personal accidents at absolutely no cost, the cost can be prohibitive. What this means is you won't get insured if you decide to go skydiving because this is considered a risk. If you also engage in an activity that's prohibited or you have a pre-existing medical condition, you won't be able to collect a payout.
So, how do you know what is and what isn't covered by your complimentary travel insurance policy? Luckily for you, we have listed down all the exclusions you should be wary of before you travel only with your credit card's insurance policy.
No Medical Coverage
This is extremely important, especially if you're travelling abroad. The coverage you get from a regular travel insurance policy is completely different compared to your card's policy. For instance, a regular policy will reimburse you for all the medical costs if you're injured due to an accident and require immediate medical care. A card's insurance, on the other hand, just covers the assistance services that help arrange the medical care. Some cards may also cover evacuation, but it's always good to check with your provider or read all the policy related documents for clarity.
Limited Trip Cancellation Coverage
When you purchase a travel insurance policy, there are several reasons that are eligible for coverage. Injury, illness, natural disaster, work related emergencies, bankruptcy, theft of passport, and more. Whereas with your card's policy, you only receive coverage for a limited number of reasons. This includes injury, death of a close family member or a travel companion, or your untimely death. Credit cards also tend to categorise close family member as spouse, parent, or child. And if you have passed because of a pre-existing medical condition, you will not receive the coverage either.
Limited Travel Interruption Coverage
If there's an emergency back home and you need to abandon your trip, insurance policies offer coverage for these situations as well. Again, there are stark differences when you compare your card's policy and a regular travel insurance policy. With a regular policy, you can get coverage if your child is ill or a natural disaster hits your destination or home. Your card's coverage is limited to injuries, sickness, or death of you, a close family member, or your travel companion. Without the right travel insurance policy, you can end up paying a far higher amount to get back to your destination.
Limited Travel Delay Coverage
Now, a regular travel insurance policy covers a wide range of travel delays like delays due to carrier problems, stolen passports or other travel documents, hijacking, natural disasters, severe weather conditions, and more. Credit card protection is limited to lost or stolen passports, inclement weather, and common carrier problems. And these limitations are just scratching the surface. Depending on your provider, the coverage also applies to outbound travel and the limit of claims you can make during a certain period. Some providers don't even offer coverage for common carrier cancellations.
Besides these limitations, there are several other things to consider.
Higher annual fees: You tend to get complimentary travel insurance with higher-end credit cards. This means, your annual fees will also be higher.
Higher excess: Depending on your provider, you will be charged a higher amount to make a claim. It's comparatively lower when you buy a travel insurance policy.
No domestic travel coverage: Most cards don't provide protection for domestic travel. However, this depends from provider to provider. Some may cover the expenses of missed connections or domestic flight delays.
Growing interest rates: To be eligible for travel insurance, you will have to charge the full fare of your air tickets to your credit card. And if you don't clear your dues on time, you'll end up paying interest on this amount.
Even though there are several cons to just settling for your card's insurance coverage, there are some pros too. Not only can you earn reward points every time you spend with your card, but you can also use this reward points to buy your tickets by converting them into air miles. And your card's travel insurance policy isn't location specific. You will get the coverage for most worldwide trips.
While it's not the ideal travel coverage you want, it does the job. You can start by searching for credit cards with complimentary travel insurance on BBazaar.my and compare the ones that meet your requirements. Once you have found the ideal card, you can check if you're eligible for it and apply for the card online.