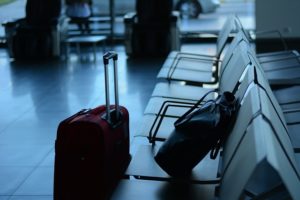 Travelling is an exciting way to discover new cultures at the same time explore new places. A few fortunate individuals travel regularly on account of work whereas a few other can afford with their finances. Whichever category you belong to, travel surely brings new and fresh experiences each time. 
You might meticulously plan your trip ensuring specifics about minute details like transport and accommodation. However, at times there might be a few hiccups on these trips. These minor inconveniences can seem to be major hurdles especially when you are in a foreign land. In some geographic locations, there might be even communication barriers to seek help. At these situations, a travel insurance policy is the one that helps you get a solution to such problems.  
One common inconvenience faced is baggage delay and loss of baggage. The airline in these situations may offer compensation, however these are often insufficient to the inconvenience and stress caused. Unfortunately, airline problems are a fact of life as the few other alternatives are private chartered flights or fractional ownership jet programs, which have much more delicate personal baggage handling. For those of us who have to continue to bear with commercial airlines, a travel policy comes in great handy.
Baggage delay is situation where your checked-in luggage does not arrive on time at the destination and you might be required to wait. The ground staff may inform you of such delays but at times, these waiting times can be exceptionally high. In few cases, the airline is unable to locate your baggage leading to a lost luggage. There are various reasons why such baggage may either be delayed or lost but your travel insurance policy can come handy. 
Baggage delay and loss in travel insurance – How does it work?
Baggage delay can be claimed for your checked-in luggage. The insurance company offers a pay-out from your travel insurance policy in the event your luggage is delayed for a specified period as mentioned in your policy document. The duration of delay is calculated from the time you arrive at your destination airport.  Generally, insurance companies allow the holders of a travel insurance policy to file a claim for such delay if bags arrive after 12 hours of their arrival. 
Akin to baggage delay, if your baggage has been destroyed or lost by the airline, it is termed as baggage loss. Further, baggage loss also covers the contents of your luggage as mentioned in your policy document. A baggage loss cover is also provided for the baggage lost during public transport during the travel duration. 
In case you make a claim for baggage delay initially and then realise your baggage is lost, the insurance company pays the specified sum after deducting the sum paid towards baggage delay and any compensation paid by the airline in this regard. Also, you need to compare travel insurance policies to know the reimbursement is provided over and above the compensation paid by the airline. 
Travel bags are always at a risk of getting lost or delayed since they exchange more than one pair of hands. Moreover, delays can be either due to baggage flow to wrong destination, bad weather conditions or more. Similarly, the baggage can also get lost if wrongly tagged by the airline. This is when you travel insurance policy acts like a saviour. These plans can especially be helpful for the elderly and thus travel insurance for senior citizens is something to not overlook.  Insurance is the subject matter of solicitation. For more details on benefits, exclusions, limitations, terms and conditions, please read sales brochure/policy wording carefully before concluding a sale.