The best marketing strategies communicate efficiently to the target audience to match their expectations. Companies, consumers, and the government receive and process marketing differently. Knowing the best tactics for each helps to secure a good return on the marketing investment. There is a customized digital marketing strategy for each business model.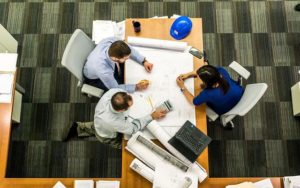 B2B Digital Marketing Strategies
B2B marketing is various marketing efforts that target other organizations. Companies will prioritize a return on investment to establish how the products or services improve profitability.
Crucial B2B digital marketing tactics include:
Content marketing: It is the least costly way to secure top rankings on search engines. B2B buyers will decide what to purchase based on content alone. Position the company's quality content with the help of an expert to increase sales.
Mobile optimization: Reports from Google indicate that B2B searches are primarily from mobile devices, and the number keeps on growing.
Account-based marketing (ABM): It helps marketing teams to create targeted messaging. They tailor the message to align with clients' preferences.
B2G Digital Marketing Strategies
B2G is a business that sell services or products to government agencies. An engineering firm attached to public works utilities or a specialty supplier is a good example. Winning B2G businesses involves a pre-RFP bidding process, and organizations with prior government contact will receive priority.
Crucial marketing tactics include:
Ensure the website projects the brand strategy and positioning: Securing government contracts is usually a long-term proposition. The website has to present the company as a steady and reliable provider.
Build trust and credibility: Spending quality time with decision-makers helps share the company's advantages and visibly contribute to the community.
B2C Digital Marketing Strategies
A company that sells products or services to customers is B2C. Over recent years, the B2C digital marketplace has offered personalization and automation levels that were previously unimagined.
Crucial marketing tactics include:
Expand the digital presence: Digital marketing helps reach the target audience and spread the word about the company. Staying active across multiple platforms by sharing relevant images, videos, and blog posts helps build brand visibility and drive traffic to the site.
Paid media prospecting: Paid online advertising enables businesses to gain traction and build a new audience quickly. Compare and test campaigns by using data from paid advertising to improve the marketing strategy.
C2C Digital Marketing Strategies
C2C enables consumers to sell goods online. Crucial marketing tactics to consider include:
Optimized descriptions and quality images in every listing: In C2C business models, professional and bright images reassure clients of the quality of various products they purchase. Write complete descriptions for every listing and include relevant keywords to help search engines connect the business with prospective customers.
Vlogging: Video is the most popular and efficient for SEO. Vlogging helps create personal relationships between the audience and the vlogger. It presents the opportunity to share personal experiences, background on the products, success stories, and breaking news.
There are various opportunities in the digital marketing world. The most effective marketing strategies are those with carefully defined target clients.