A recognisable real estate developer, DLF operates in commercial, residential, and retail properties. This property developer generates revenue from rentals and development. But DLF shares have witnessed a high escalation in the past few weeks, which contributed to massive profits. That's more evident for the NSEI gainers. Now, what do you need to learn about the DLF price shares? Let's read on.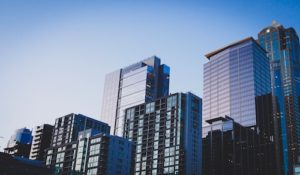 Introducing Everything about DLF Share Price
Truth be told, DLF's share price has been fluctuating currently within the range of Rs. 314 to 427. The prime cause of such price variation can be the instability of the market, that's currently unsteady because of several parameters.
On the contrary, DLF seems to have performed greatly at last year's share prices. In short, three years have gone ever since its share price has already increased from Rs. 200 to 385, thereby bringing DLF into the headlines. This property developer has also increased the sales income by 17 per cent to Rs. 47,000 crores via new residential and commercial real estate plans. The planning sprawled around 35 million sq. ft.
What Are The Market Actions That The Real Estate Developer Took?
Up until now, the most current stock price of this property developer was around Rs. 384.5 at 1.6% on NSE (NIFTY REALTY, showing performances of listed Indian property developers). But the BSE traded a share price of Rs. 384.5 at around 1.6%. So, the combined volume was around 1484048 shares. So, the fact is that DLF Limited from BSE and NSE generated a combined turnover consisting of Rs. 56.75 crores.
Outlining DLF's Medium & Long-Term Actions
October 18, 2021, witnessed DLF hit a whopping 52-week high consists of an amount of Rs. 449.7. ON the other hand, the record of the DLF share price was at Rs. 231.85, which is, again, a 52-week low on April 22, 2021.
In 2020-2021, the share price of the real estate company increased by 10% during the 1st month. But by the end of the fiscal year, there was an escalation of 31.6.
Towards 2021's end, the revenue of DLF witnessed an upsurge of 13% to Rs. 41.7B. Also, there was a hike of 79% in the overall income at Rs. 10.96B. An increased revenue anticipated higher demand for the real estate developer's services. And the key reason might be due to the promising market conditions. In addition, the hike of 23% was also noticed in the overall earnings of Rs. 4.75B.
A Brief on the Company
Through its joint ventures, affiliates, and subsidiaries, DLF has acquired immense momentum in the world of real estate development. From site acquisition to commercialisation, the company has made headlines multiple times. That's not the end of its contributions.
DLF also engages in leasing, maintenance, power generating, recreational, and hospitality services. It has an extremely high cash conversion ratio only because it is able to turn significant operational earnings into working capital.  So, DLF also has a solid working capital cycle that it can use to fund growth/dividends.