Running a rental property, whether an apartment complex, duplex or condominium, can be quite lucrative. Unfortunately, there is a lot of competition out there. As you pursue your dream of owning and operating an apartment complex, you need to figure out ways to make your complex stand out. What do you offer that your competition is lacking? Here are a few ways to make your apartment the one everyone wants to rent.  Rental Property Calculator helps in finding rental Cash Flow easily .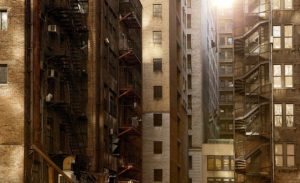 On-site Laundry
On-site laundry is almost a requirement in this day and age. If the individual apartments in your complex don't have laundry rooms, you need to make sure you offer an on-site laundry option. No tenant wants to have to drive to the laundromat every time they have to do laundry. At the minimum, your laundry room should contain three washers and three dryers. This number increases the more units you have for rent. As you put together your laundry room, search for places that have laundromat washers and laundromat dryers for sale.
Play Facility for Children
If your apartment complex is comprised of only studio or one-bedroom apartments, this requirement may not be for you. However, if you have two and three-bedroom apartments for rent, chances are good that you are renting to families. A nice value-add to have in your complex is a play facility for children. Invest in some playground equipment and set up a safe, well-lit area for the children to enjoy.
Clubhouse
Another feature that can make your complex stand out is to offer a clubhouse. This is generally a separate building or portion of your complex that can be used by tenants. Include things like a foosball table, ping pong table and pool table. Allow your tenants to reserve it for parties and events. This type of amenity will be sought after by potential tenants.
If you are getting into the rental property business, congratulations. Try some of these amenities to make your complex stand out against the competition.