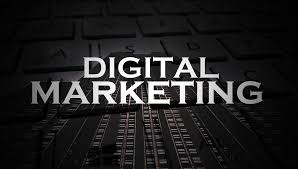 So, we know, to attract a great audience, you need to choose a perfect SEO strategies and options. But to drag high number of audience, you need to use top search engines like Google and Bing, and don't worry, even your website will rank good. Make sure you are using a these search engines for optimum results, otherwise you will miss out your target audience.
Here, I have listed down 7 steps to advisors for a perfect SEO score, want to have some more detail?
Let's note it down-
You need to mention the proper keyword, for the contents in your blog, otherwise it won't rank in the people's search. You know what, people are already searching for your product, but they are using different words in their search, now it's time for you to find out their keywords.
To find your audience's keywords, you can use Google AdWords Keyword Tool, or Google Keyword Planner. This tool will surely help you in identifying the right keyword for your product.
Now, you know what people are searching for, and you have made up your keywords too, now it's time to use those keywords in your content, to make your website rank well in the search. You must use these keywords properly and not just copy it over and over in each sentence, without any meaning. Never do that!
Create an interesting content, and let people shun, to read your content. Create the content relevant to your product and website. Make use of the keywords. You will drag a high number of audience for sure.
Your content needs to be visible once you have published it. Not just the keywords will help you, but the search engines should crawl the webpages as well, when the content or a particular domain is searched. You can search it with the help of this command as, site: yourdomain.com. If you didn't find your webpage in the search, then you surely have an index problem. Sometimes, search engines block webpages without realizing the blog or website, after all it's just a robot. You have to guide the robot a bit, and it will start working your way.
You really have to keep checking your website's health regularly, to find if the website is sick. Sickness, is a hacking problems, or keywords issues or crawling problems. I know, we cannot always keep checking on our website, so here the search engines are helping you to check up your website regularly with their own tools.
You can use Google Webmaster Central, by Google and Bing Webmaster Tool by Bing. These tools will help you to check up your website's conditions and performance.
Call to Action or Link Buildings
You really need to focus on this, if you have finished the above steps. Building up links are important as it drags more traffic, but you should know, where exactly to build up the links. Posting on sites and forums, irrelevant to your website or content, is just hopeless, and by doing this you will achieve very less.
I would suggest you to post these redirecting links on those comments and blogs where it is relevant and is related to your content. You will surely get good redirections and conversions.
Be social. Wait, not you, let your website be social everywhere on the internet. Let your website go to every individual's tablet, phones and laptops. Making your website reach to people is easy. Just post your content and links on social media platforms, create interesting contents relevant to your products, there you go! People are now visiting your website. But keep the keywords in your content.
If you know, Google has a system called, "Authorship", which makes and allows users and authors to links their pages with their Google+ account. This system allows users to know where their pages ranked, and scores have and measures your stories' performance as well.
It is just a way or a tool for Google to understand if your pages and sites are trustworthy and they just rank them.
SEO doesn't end here, it is very broad. But your first step would be to follow all these steps mentioned, and get a wide traffic for your page. I will be back with more SEO contents.