Background checks are an essential part of the hiring process. They help employers protect their employees, customers, and property by verifying that job applicants do not have criminal tendencies that could put the company at risk.
Most background checks consist of a criminal check, identity verification, and social security verification, which confirms that the candidate is who they say they are. Some also include county or federal civil searches and global watchlists.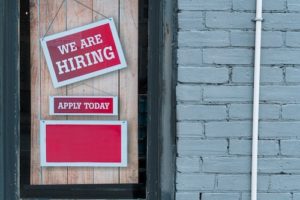 Background Checks Are a Must
A background check usually includes national, state, and county databases as well as sex offender registries and watch lists. It can also include other searches such as credit checks (including payment history, civil judgments, tax liens, and unpaid bills in collections), motor vehicle records, and professional license verifications.
Employers also use verification checks to validate information candidates have shared on their resumes or application. Verifications can verify education, work experience, professional credentials, and contact personal or business references.
Depending on the job's nature, employers can conduct more in-depth background checks, such as those for government positions or jobs that involve working with children. In these cases, a deeper search might be required to ensure the safety of employees and protect confidential or proprietary data. It may also be necessary to comply with industry or legal regulations. Moreover, the type of position might prompt more thorough checks into financial information such as bankruptcies, property ownership, and credit.
They Save Time
When you choose professional background check services, you can trust that they will use reliable, accurate sources and provide quality verifications. A background check company should also comply with FCRA laws, which require the consumer to be informed and notified when information from their report is used against them for employment, insurance, or credit.
Whether it's a criminal record, driving record, or education verification, these searches save HR teams time and resources so they can focus on the hiring process and building a productive workforce. The time saved through a proper screening process can also help avoid negligent hiring lawsuits that can be costly.
The cost of a bad hire varies from industry to industry, but it's usually a combination of training costs, lost productivity, recruiting fees, compensation, and lost revenue. A background check from a reputable provider can reduce your risk and help you make the best hiring decisions for your organization. Choosing the right screening company can also reduce your HR team's workload so they can focus on other people-centric initiatives, such as culture and DE&I.
They Save Money
When you consider the time and cost associated with a typical hiring process (combing through resumes, calling references, and interviewing candidates), it is easy to understand how some businesses may be reluctant to run a background check. However, the reality is that a background check saves money in multiple ways.
The first way is that it reduces the risk of a negligent hiring lawsuit. Negligent hiring claims are costly, and one of the most common reasons for a claim is that an employer failed to screen for past indiscretions properly.
A background check can also save money by preventing fraud in the workplace. Employees who steal from the company, take advantage of corporate resources or even engage in violence at work can be costly to the business. In fact, according to a report, the average organization loses about $3.6 billion annually because of employee theft. Background checks help to prevent this by providing critical information that can be used to make a quality hire.
They Help You Avoid Mistakes
Choosing the right background check company is vital to the hiring process. The wrong hire could cost your organization liability or damage your brand and reputation. Negligent hiring can be especially harmful to companies in industries that involve one-to-one care, access to confidential information, and dealing with finances.
Background checks start with verification of an individual's identity, usually using the applicant's date of birth and Social Security number. Then, searches are conducted through databases or manually contacting employers or organizations such as educational institutions.
Employment verification checks verify the applicant's work history, titles held, dates of employment, and sometimes GPA and honors earned. Criminal records, driving records, and credit checks are also common searches. The FCRA requires that candidates be notified and provide written consent before any search. A good background check service will take these steps automatically as part of the process. They will also provide alerts when there are results that may cause concern.