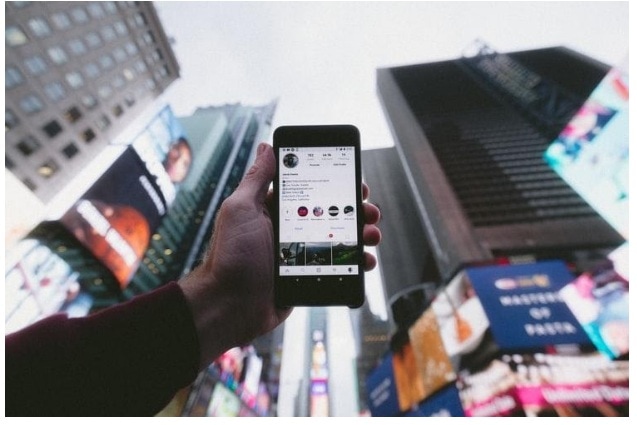 With many professionals working from home, businesses halted and the economy struggling, nobody won in the pandemic. However, even in the most unfavorable conditions, 2020 was huge for social media. 
Researchers claim that in the US up to 51% of adults are using social media at a much higher rate in the pandemic. 
60% of these adults were between the ages of 18 to 34. 
The strong engagement was observed on messaging applications like Facebook Messenger, Apple iMessage, and Whatsapp during the pandemic. 
The above-mentioned results are not shocking. After sending millions of people to homes with fewer options left to keep themselves entertained, the social media-influenced generation was prone to get more involved in social media usage. 
Increased social media usage increased online shopping as well. Online shopping in the pandemic has increased to a point that the online shopping market size is being predicted to hit 4 trillion in 2020. 
In the United States alone, the 300 million online e-shoppers mark is expected by 2023. 
All of this brings us to the core topic in today's blog which is how should marketers change their approach while promoting their brand on social media. 
Therefore, here are some ways that can help you determine the changes in your marketing strategy: 
Read the Mood
When US consumers started spending more and more time at home, their shopping behavior changed as well.
The coronavirus has managed to increase engagement of different social media platforms, which gave an unexpected boost to online shopping as well. 
While there was a boost in engagement and sales, people were still struggling to adjust to the new work from home mode and not being able to perform social activities.
On the other hand, the whole "infodemic" fiasco contributed a lot to changing consumers' moods. 
Keeping all of this in mind marketers need to work on treading a fine line. Marketers now have to become more sensitive to the pandemic as people have not yet stopped fighting their emotions of fear and anxiety. 
Instead, people who were keeping their emotions together are now falling victim to extended times in isolation and uncertainty. 
While you can be humorous, but you need to make sure that your effort to lighten the mood, should not malign with the sensitivity brands should have towards its customers in times of crisis. 
Address Mental Health
With a marketing campaign like Nike's 2019, In My Feels, mental health started becoming a subject to acknowledge by the brands in their marketing strategies.
However, due to the pandemic, this trend becomes of greater prominence. According to the latest research, more than 40% of consumers aged 13 to 39 are approaching brands that are talking about mental health issues and address mental health during a pandemic. 
Social media apps like Snapchat understood the importance of acknowledging mental health during the pandemic and launched their "Here for You" tool to help people cope with the attached stress and anxiety issues in these times. 
Therefore, it is now in hands of marketers to come up with new campaign ideas for their brand that also highlights how, as a brand, you are concerned with your consumer's mental health. 
Build a Community
While many brands are offering affordable versions of their services, such as Spectrum Internet, that is offering affordable internet packages to households during the coronavirus outbreak. Also, the company has easy options for new customers to book their appointment and know about packages, just contacting them through Spectrum Español. 
However, if you can think your brand is not in the position to offer any such packages, then you can work through your content marketing. 
Staying at home for months, fighting isolation and loneliness, contain with life in new ways, it is the best time to bring people together by working on your content. 
For instance, you can introduce challenges such as Hashtag challenges on Tiktok that have helped create a larger global community where people share and make content. 
The latest survey by Lightricks showed that over 70% of respondents said that using a creativity app has them overcome their anxiety during a pandemic. 
Marketers can promote their brands through generating content that encourages social media audiences to participate, share, and also discuss in the online community. 
Key Takeaways
By delivering content that addresses mental health issues, brings people together, and also entertains the audience while keeping consumer mood in mind can help in are building brand reputation.