UPI has revolutionized the banking sector in India in more ways than one. With nearly 400 banks relying on the Unified Payments Interface today, customers expect banks to do more than merely facilitate online fund transfers. They must also focus on making those fund transfers fast and seamless, which seems to be the next emerging challenge among mobile banking apps.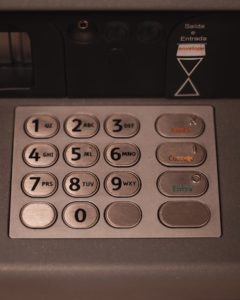 In this article, we shall enlist several bank-to-bank money transfer apps considered among the best mobile money transfer apps of 2023. Take a look at the details: 
IDFC FIRST Bank mobile banking app 
IDFC FIRST Bank Mobile banking app helps its customers save more money and has the following features that make it an efficient and fast money transfer app: 
Enhanced security – The best mobile banking apps provide immense reliability and security to customers. The best banks offer multiple security measures to their customers. 
Quick online payments – An effective online banking app must facilitate fast online transfers. IDFC FIRST Bank's "Auto Pay" feature in its mobile banking app, for example, is a fast money transfer feature that automatically pays the amounts on set dates and is popular among the app's users. 
Options for investment – The mobile banking app must also provide features for investment so that customers can invest and manage their surplus savings in one place. The best mobile banking apps offer both investment and savings-related features.
Prompt customer service – A service that very few customers research is the bank's customer service. In banking issues involving money matters, since you require quick solutions, you need an efficient and responsive customer service team to address all your concerns. 
Insights – The mobile banking app must help you derive insights from your previous expenditures. For instance, the IDFC FIRST Bank's "Track Your Expenses" feature on its mobile banking app. This feature can help you monitor your transactions regularly and grow your savings exponentially in the future. 
ICICI iMobile app 
Here are the features of ICICI Bank's mobile banking app: 
You can pay credit card bills, open Fixed Deposits, and transfer money online conveniently using this app 

iMobile Pay app comes enabled with UPI

You can locate the nearest ICICI Bank ATM with the iMobile Pay app
Axis Bank mobile app 
Here are the features of the Axis Bank mobile banking app: 
You can check your bank statements conveniently through the app

The app enables you to change credit card payments to EMIs (Equated Monthly Instalments)

You can also deactivate debit cards temporarily with this app
Bank of Baroda mobile app 
The M-Connect Plus app launched by the Bank of Baroda offers various options for money transfers. In addition, it helps you link all your accounts on one Client ID. 

Offers instant fund transfer facility with a BOB account 

Offers features such as scan-to-pay and a facility to de-link your account.
Kotak-811 mobile banking app 
The following are the features of the Kotak-811 mobile banking app: 
Facility to open a zero-balance savings account 

An internationally accepted debit card 

A well-designed user interface that enables seamless online transactions
If you choose to open a bank account with any of the above-enlisted banks, you will benefit from quick and seamless online money transfers.