The most crucial age of one's life is the 20's, or you can say the period when you start to mature after completing your teenager phase. Some graduate from college and start working for MNC's, some switch jobs in the middle 20s and maybe plan to return to graduate school to get their Master's degree.
This is the time when you have to earn, spend and save at the same time. If you are a spendthrift, it can be really a tough job for you to save money just like how difficult it is for a camel to pass through a needle hole. For a future that seems to be peaceful, one has to start working, earning and saving at this very age. One needs to set up a support system to reach their money goals. Here are five basic things that you may need to set your financial picture.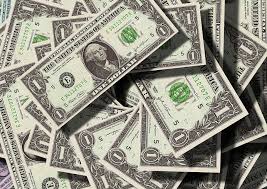 1.Control your Budget
If you do not have an even track of your budget, trust me it is a significant drawback. You can see people struggling with their budget or having no fixed budget at all, but this will ultimately end up in no savings at all as well. One needs to set up some fundamental goals for saving and practice them as well. Set a budget for each and every area you are planning for it will help cut to $400 where you usually spend $800. Always calculate your  Savings withdrawals  to know how much you are spending and where you are spending . 
2. Step out of Debt
If you have student debts or any other kind of debts on you, we understand that you may not be able to pay off the entire debt at once. But you should realize that if you are doing into debt, the money that you save is negated by the amount that you go into debt. It should be your priority to clear off your debts. Set up a payment plan and follow accordingly. Try to clear it soon as possible so that you can have a good night's sleep without having those debt boulders on your shoulders.
3. Start saving
This is another important part of money goal for a wealthy future. You should be aware of how much you are spending and saving. Buy only what you need, and try to save rather than wasting. You must have heard the proverb a stitch in time saves nine, so make sure that you are keen on your savings so that you can deposit a good amount just in case if you need some emergency funds. Personal Savings plays a Key role in building your future , So make proper Personal Savings Calculation and start saving . 
4 . Investment 
Investment allows you to grow your money at a much higher rate. But don't do it all by yourself, consult a financial advisor who can help you out with a better investment plan. They can help you by suggesting out the best ways to invest in matching your income and goals. Also, they can tell you about the current market status and the risks and benefits of your investment plan. FD is one of the options, but the rate of increment is prolonged as compared to the investment in the Stock market. You may also try investing on properties like land, house, gold, etc. as they have good turnover.
5. Focus on the career as well
As said before, 20's is the right age to set up for your present and future. The solid decision taken at this tender and budding age can give you impressive results when you age. Explore different options, try to hit on things that may give you more chances of earning. Study and enhance your skills in such a way that you land down in a reputed job with a good salary . Stay focused and path your way in such a manner that your career graph experiences a hike with every year that passes by. You can use salary calculator to calculate your salary .