A good property manager can be a lifesaver if you are a landlord who has built a significant portfolio of properties. It may not be worth it to pay for a property manager if you only have one or two rental properties. But if you are looking to make a serious business out of becoming a landlord like Steven Taylor Taylor Equities., it makes sense to outsource some of the upkeep. Property managers will take care of things like rent collection, building maintenance, repairs, or signing leases. Here are a few tips for landlords looking to find a good property manager.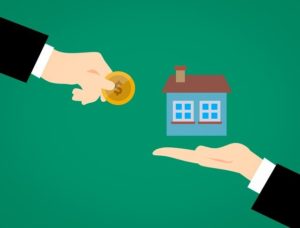 Ask for Referrals
The best place to start is your own personal network. If you know other landlords who use a property manager, ask them about their experience with the company they use. Or if you don't have anyone in your personal network, ask a company you're interested in doing business with to provide referrals from previous clients. A referral from a business associate you trust is always the best place to start. It's tough to know how a company or individual manager will perform until you've dealt with them personally. But it's also a big risk to assign important tasks like maintenance or collecting money to a company you haven't dealt with in the past. Getting a referral from a trustworthy source is a good way to vet a property manager you haven't dealt with personally.
Look Online 
Like anything else in life, if you can't find a good property manager through your personal network you can always look online. Freelancing sites like Upwork, HomeAdvisor, and Thumbtack can be good if you are a smaller landlord on a budget. You may have to cobble together several different freelancers to build your own business (for instance you may hire separate people to do the accounting and make repairs, as opposed to hiring one company). But this is a great strategy if you only have a small portfolio. Websites like SimplifyEM and All Property Management are specifically dedicated to property management and offer resources to landlords who want a more formal property management company to handle their business.
Find a Company that Offers What You Need
Landlords and investors like Steven Taylor Taylor Equities recommend that landlords make sure that they are on the same page with their property managers from day one. This includes making sure they offer all the services you need. This may sound like a no-brainer, but many people make assumptions in this business that end up costing time and money in the long run. So it's best to make sure you're on the same page from day one. For example, some property managers will rent out empty units on your behalf and some won't. Some will offer to do repairs and others will only do preventative maintenance. If you need any services, in particular, it's vital to know that the company or individual you're working with offers what you need, and those services are outlined in a contract.