It is more crucial than ever for companies to provide streamlined payment options as the world continues to move towards a cashless society. Businesses can improve their customer's overall experience while also simplifying and streamlining the process of accepting payments via the use of integrated payment methods. In the following paragraphs, we will discuss how integrating payment methods may improve the overall experience for customers and lead to more income for companies.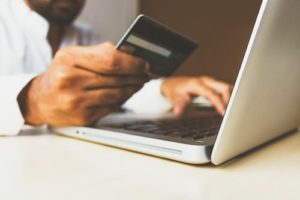 What exactly are Integrated Payments?
Integrated payments are a form of payment processing solution that connects with the point of sale system of a company. Customers will be able to make payments directly via the POS system, eliminating the need for any supplementary hardware or software. Integrated payment systems provide a more polished and streamlined appearance thanks to the ability to personalize them to correspond with a company's logo. Here, it is important how you want to accept online payments, what options will you offer and which provider will you choose for processing. But first, let's focus on understanding the benefits of integrated payments both for customers and merchants.
Part 1: How Do the Integrated Payments Enhance the Customer Experience?
By Offering Simple Processes:
Your consumers do not want to be burdened with the management responsibilities of various tools to operate their businesses. Those who have a lot on their plates are seeking solutions that can manage their businesses, maintain high levels of productivity, and reduce decision fatigue.
Providing your customers with an integrated payment option makes life simpler for them.
By Making it Possible for Them to Save Money:
 One of the most effective ways to deliver superior customer service is to assist your clients in making financial savings. For instance, investing in a single tool that performs the functions of many others and freeing you from the need to pay various monthly or annual fees is more cost-effective.
Your clients will get superior customer service from you as a result of the cost-cutting solutions you provide, and you will be able to contribute to their increased profitability.
By Providing Personalized Shopping Experience:
E-commerce personalization is all about designing a dynamic customer experience that is specific to each customer's preferences and expectations. Retailers concentrate on generating tailored shopping experiences as part of their customization strategy rather than taking a broad approach meant to fit several personalities. This translates into more customer interaction and decreased POS payment time. 
It is possible for companies to better estimate the percentage of potential customers who will complete a transaction if they accept payments in the local currency, provide functionality in the customer's language of choice, and learn which checkout methods customers prefer.
In addition, companies need to be able to accept payments wherever the client is located to maintain consumer satisfaction. It is important for merchants and banks that support their payment platforms to be aware of the need of digitalizing international payment procedures to facilitate transactions across international borders.
By Facilitating a Secure Transaction Worldwide:
Clients exercised a high level of caution and care with their financial assets as a result of the additional security measures offered. As a result, individuals would have concerns about the safety, dependability, and security of new forms of payment. 
An integrated payment experience is very safe and reliable no matter what payment methods or touchpoints are used. Customers see it as having a higher level of dependability compared to other payment options. With increased consumer confidence, this further assists in raising the percentage of digital payments across all orders, which in turn alleviates any cash-related reconciling problems that may arise. Integrated payment solutions also guarantee the safety of corporate transactions while also lowering the risk of fraud.
Part 2: How Do the Integrated Payments Enhance the Customer Experience?
With integrated payments, this is what happens: Customers will no longer need to go away to a third-party website to finish their transactions if integrated payment methods are used. Rather, everything takes place inside your app or on your website under your brand, resulting in a purchasing experience that is more streamlined and enjoyable.
Thus, that satisfaction may boost the conversion rate of purchases, making it less likely for consumers to quit their carts, which ultimately increases sales.

Deposits may be processed more quickly with an integrated payment system. When a consumer purchase via your website, the payment information is updated in real-time. This increases income and improves the efficiency of your company operations since payments are made on time.

Moreover, integrated payment systems may provide companies with the option to upsell and cross-sell items or services at the moment of sale, which can be quite beneficial.

Integrated payments may also help companies save money by decreasing the need for extra hardware or software, which is another way that integrated payments can help businesses save money. This may have the effect of lowering expenses for firms while simultaneously increasing their profits, which in turn can raise their total income.

Another 

advantage of using an integrated payment

system for the expansion of your business is that it can be tailored to the functions that your company requires at present and updated when your company develops new capabilities. When a customer relationship management system (CRM) is integrated with a payment processing system, it may give insights into the buying tendencies of customers and monitor sales.
Conclusion
Businesses should explore the possibility of forming a partnership with a payment processor for their company; integrated payment services come with a broad range of advantages that may help your company succeed. These strategies have the potential to drive increased engagement and retention by reducing the amount of friction that occurs after the purchase process and beyond.